The leading engineering support service
Collaboration with engineering companies is one of Estel's main strengths. During all our years in the business we have witnessed progress made in this field that is so crucial for project development, adapting ourselves to the use of new resources and our clients' specific needs.
Based on this, we have been able to successfully tackle each initiative, unifying all the various phases involved – from project conception to project start-up – with the aim of offering comprehensive advice to the interested parties.
In doing so we have become a leading company in the sector, and we have also been able to reduce the cost of orders, ensuring quality as well as execution times.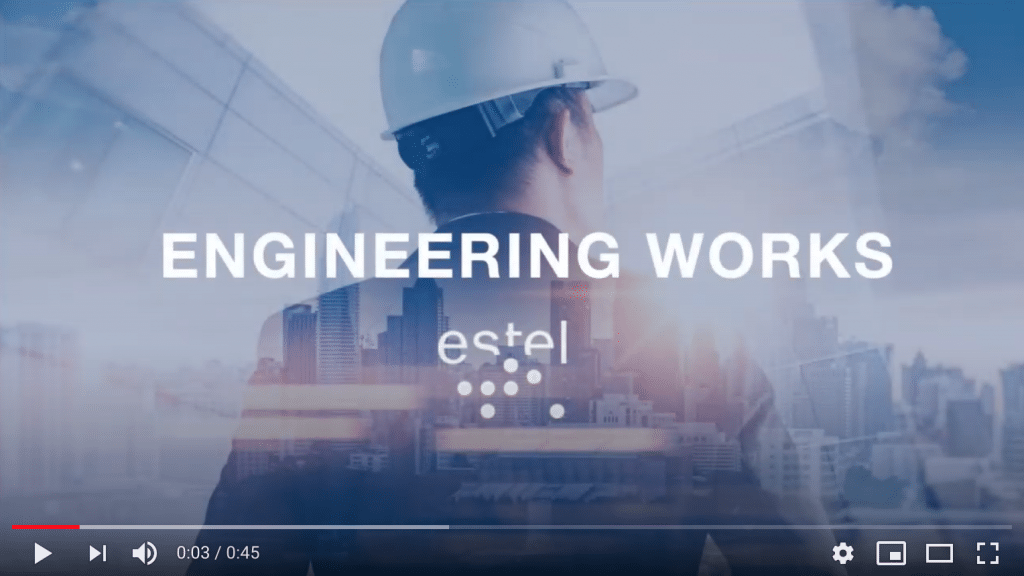 Planning, coordination, and execution of installations in a comprehensive way
Estel uses engineering as key support for the execution of integral installations. This means that we start by identifying the project's fundamental aspects (constructive, functional and financial) to conceptualise and adapt the goals. 
With these determined factors in place, we prepare a basic project and an execution project, including reports, plans, measurements, specifications, etc., and apply the most appropriate technological solutions to each case.
Planning is essential in this process. Any aspect that helps guarantee success is carefully analysed: we determine the order, we set the deadlines and we specify the necessary means, materials and equipment. Our goal: to meet the deadlines and our client's demands with maximum efficiency and speed.
We execute integral installations with the same precision, no matter how big or small they are. Then we submit the project to the planning stage and determine its requirements, making use of the latest technology and our more than 25 years of experience in the sector. 
How about the start-up process
The start-up process is no less exhaustive. During this stage, our team checks each and every installation, both individually and as a whole. 
This is how we are able to guarantee their correct functioning and avoid last-minute surprises. In the same way we also take care of all the necessary steps to legalise the project, preparing the paperwork for processes and procedures as well as the as-built documentation needed to start the activities, no matter in what country they are taking place.
Other fundamental controls that Estel offers are those related to preventive and corrective maintenance of installations. As consultants and integral installers for each initiative we are without doubt the actor who possesses the most knowledge about each project's specific needs. So, in order to offer maximum guarantees, we also offer maintenance contracts that reduce extra costs derived from unexpected downtime and ensure that the equipment's useful life is extended.